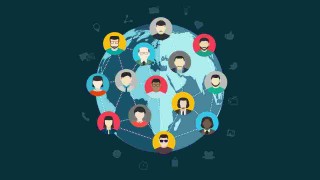 We are excited to announce that our sister company, Commisceo Global Consulting, has uploaded a comprehensive Cultural Awareness Programme as a free resource to YouTube.
Lasting just over an hour, this programme gives:
Fantastic insights into culture and the impact of culture on on international business
Expert direction into cross cultural collaboration and communication and;
Practical and effective strategies to manage cultural differences
Authored by cross cultural training experts, this course is a must for South West businesses wanting to develop the international and intercultural competence of their staff.
Want to complete this cultural awareness training course via our learning portal? For a fee of just £4.99, accessing the training via the Commisceo Global eLearning portal will allow you to:
Access integrated case studies and quizzes
Gain certification
Contact a team expert cultural awareness trainers with questions / queries
With the challenges of accessing training due to the rural locations of many South West business - coupled with the complexities of training in a new COVID setting, this free eLearning Cultural Awareness training course takes away the headache and presents a simple solution.
If you prefer face to face training however, then deliver business training across the South West. Whether your in Cornwall, Somerset, Dorset, Devon or Exeter, we have teams of expert trainers ready to help.