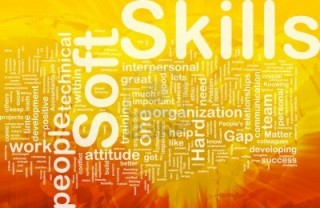 Management and leadership as we know it have undergone a significant shift in recent years due to globalisation and the increasing need to work virtually and across time zone and cultures. Previously, a manager was seen as someone with largely specific technical/hard skills, today that perception of the role has largely developed.

In last decade, and as the world is becoming an increasing 'global marketplace' (Lane 1997), human resource development has also taken on a more international outlook which means that the global talent search has focused increasingly on finding, developing and retaining those individuals with a specific skillset: self-efficacy, interpersonal skills and perceptual skills (Harris and Brewster 1999) amongst others.

In addition, it has been found that good management/leadership skills at home, does not necessarily mean success abroad (Jokinen 2005). Although there has been very little research done in this area, it is now a rapidly growing field which with an increased hunger to decipher and gain a better understanding of the competencies required to manage/lead effectively and successfully on a global level.

So what are the characteristics that make managers and leaders successful in the global marketplace? Interestingly, the research points to broadly soft skills:

• 'Social, creativity/resourcefulness, positive outlook, responsiveness, self-knowledge, cultural sensitivity' (Brownwell 2006)
• 'Knowledge of how to use their personal influence, strong character, knowledge of how to motivate others, act like entrepreneurs (…) (Connon 2000)
• 'Relationship, cognition, organising expertise, visioning (…) (Mendenhall and Osland 2002).

Even Learning & Development professionals in companies tend to focus less on producing programmes for hard/technical skills because these often need specialised knowledge and some can be via blended learning programmes, reading or other methods. The challenge for today's Learning & Development professionals is developing people skills or 'soft skills' especially at the global level in order to get things done.

So you may be asking yourself, what's next? How can I start improving my soft skills? Here are a few practical suggestions:

1) Build positive relationships with your employees
a. Spend time with your employees, give them your full attention and develop trust
b. Understand who they are and what motivates them
c. Be fair and resolve conflicts in a respectful and sensitive manner

2) Develop self-awareness of your preferred working, communication and management style
a. Try and read between the lines and gauge the effect you have on other people
b. Listen actively and show real interest
c. Practice speaking and writing clearly. Do not be afraid to ask for constructive feedback and in return practice giving feedback too.
d. Be flexible in your management style – different people respond differently to different styles – find what works

3) Inspire
a. Practice what you preach to demonstrate that goals are achievable
b. Celebrate success
c. Learn from mistakes

Effective management and leadership today requires an addition 'touch' as expectations of what it means to be a good leader has changed. Generally speaking, employees today expect their leaders to have the necessary soft skills to build positive relationships, be self-aware and inspire others to get things done.

As Steve Denning summarises in a recent Forbes article, managers today are capacity building instigators: "Management is not simply a menial set of technical directives. At its best, it clarifies and magnifies human capacity. By opening those pathways by which human beings become productive, it brings an increase in existence for those doing work and those for whom the work is done. Through creating the space where we can live mindfully and wholeheartedly, it enlarges what may be known, what may be felt, what may be done."